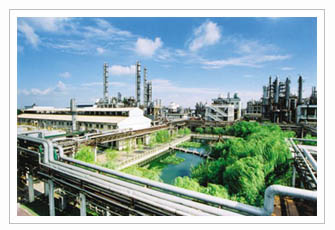 "To help the world and live, good virtues are widely spread"-do our best, be grateful to others, and help others. Bring high-quality products and services to customers, and provide customers with optimized solutions to create due social value.
Founded in 2014, our company is a specialized production and supplier service provider engaged in the manufacturing, scientific research, sales and service of pharmaceutical and chemical raw materials, animal husbandry and animal protection industry. Now, our company is located in the beautiful spring city of Jinan, where the transportation is developed, the information is smooth, the logistic system is convenient, and the industry supporting resources are rich, thus Jinan creates a stable foundation for the promotion of our products.
In 2018, our company founded Shandong Qinshi Biotechnology Co., Ltd. to serve veterinary drug preparation companies of China, and Qinshi successfully got the national GSP certification of veterinary drug on September 10, 2018. In 2020, our company certificated to the ISO quality management system successfully. As a result, our company has formed a business pattern where Jihao Company is a export company of pharmaceutical and chemical raw materials and intermediates and Qinshi Company is a service company of animal protection companies of China as a provider of veterinary APIs. In this way, our company has more stable and standardized abilities to meet the needs of different customers at home and abroad.
At present, our company closely cooperates with many university research institutes and high-tech pharmaceutical industry companies to strictly control each link from product research, development, and production to sales; we make efforts to make innovation to promote our company's healthy and stable development through improving product quality and competitive advantages continuously. Through developing superior varieties with our partners continuously, we work hard to provide customers with products that meet customer requirements such as CP, JP, BP, USP, EP, etc.; we aim to make our products and services the first choice of customers.
Our company pays equal attention to the development of international and domestic markets, and our sound sales team can wholeheartedly serve partners. We provide customers with excellent products and services with a spirit of gratitude and dedication.
During the period of our business, Jihao always bears such original intention of "coming from where and going where" in mind. Jihao is grateful for the support we have received from our leaders, seniors, customers and peers. Do not forget the original intention, always have to go! We will work harder and strive to develop into a valuable, meaningful and mission-oriented team with unremitting efforts!

Jihao works hard to have a business; bearing such philosophy of helping the world and live, we are able to spread good virtues widely!